Welcome to the Florida Association for Play Therapy, Inc. website!

It is our intention to create a site that will allow our members to find play therapy resources,  post meetings and educational activities, communicate with FAPT, and network with each other.

We welcome your ideas and suggestions.

Please sign our guest book, so we know who you are.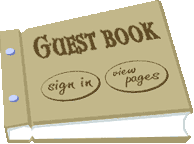 2016 FAPT Conference

April 1 & 2, 2016

click link below for full details 

Two Pre-Conference Workshops

March 31, 2016

click link below for full details

FAPT Hotel Group Rate of $119/night plus tax @ Rosen Centre Hotel 

Orlando, Fl

click link below to reserve your room